BUNDI TOUR & TRAVEL
Surrounded by Aravalli hills on three sides and circumscribed by a massive wall with four gateways is the city of Bundi that is known for having a glorious past and a promising future. Historical monuments, natural beauty, scenic dams & ponds, wild forests fairs and festivity are what symbolize life at this colorful city of Rajasthan. The city of Bundi has interesting monuments including impressive medieval forts, palaces, havelis, temples with beautiful stone idols and 'chattris' with carved pillars, along with a quaint lake in the heart of the town, adding to its charm. Bundi is also famous for its intricate carvings and frescoes.
IMPORTANT INFORMATION
| Area | Population | Altitude | Languages | Best Time to Visit | STD Code |
| --- | --- | --- | --- | --- | --- |
| 5550 sq.kms | 9610269 (2001) | 515 m above the sea level | Hindi, English, Rajasthani | August to February | 0747 |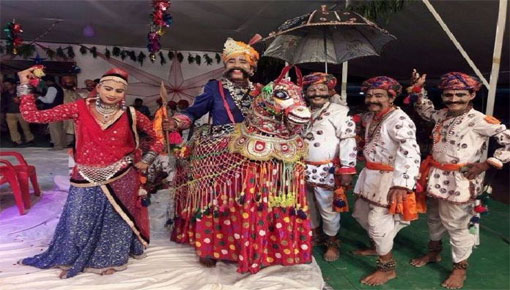 Kajli Teej
Although the festival of Teej is celebrated all over the state of Rajasthan, Kajli Teej at Bundi is a lot different. While in the rest of the state, it is celebrated on the third day of Shravana, here at Bundi, it is celebrated on the third day of Bhadra. A lot of tourists visit this place during the festival to see the colors of Kajli Teej here.