About Rajasthan
---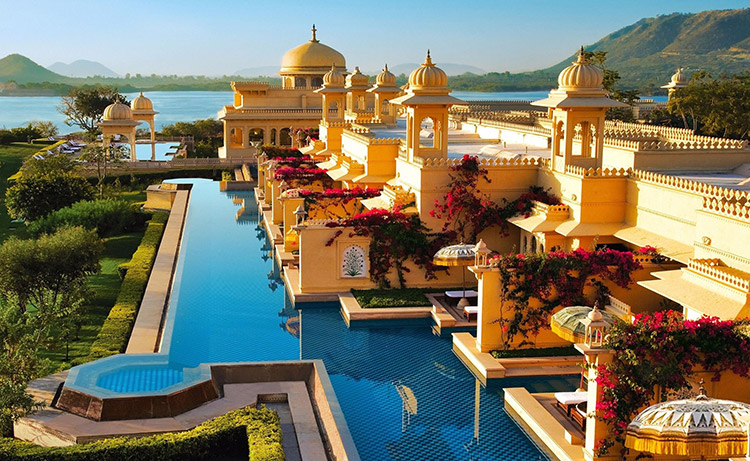 Rajasthan is situated in the north-western part of India, referred to as the Desert Jewel of India. A vibrant, exotic state where tradition and royal glory meet in a riot of colors against the vast backdrop of sand and desert. The magic of Rajasthan is unequalled in the world for its heritage, culture, safaris, sand dunes and lush green forests with its wildlife.
Rajasthan has an unusual diversity in its entire forms - people, customs, culture, costumes, music, manners, dialects,cuisine and topography.
Climate
---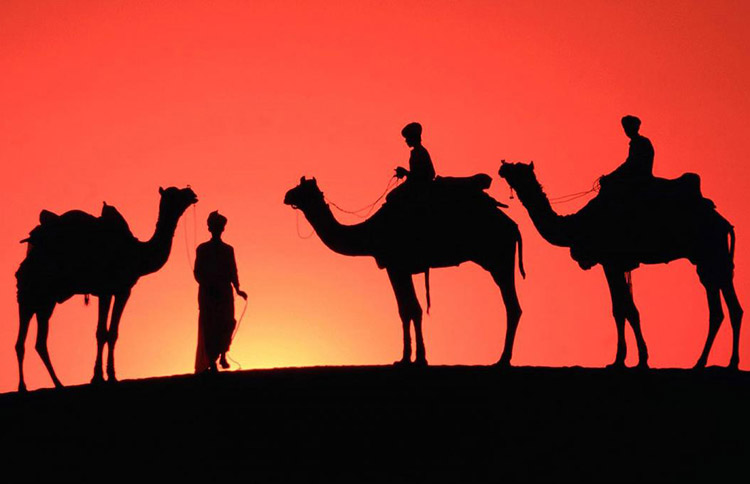 The climate of Rajasthan can be divided into four seasons Summer, Monsoon, Post-Monsoon and winter.
Summer, which extends from April to June, is the hottest season, with temperatures ranging from 32 degree C to 48 degree C.
The fourth season is Winter, from December to March. It's the best period to visit Rajasthan.
culture
---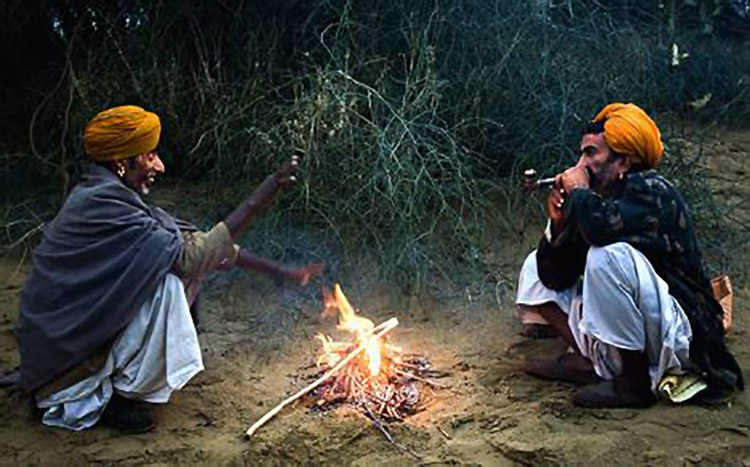 Rajasthan -the land of royalty is a glittering jewel set in the golden sands of a barren deserts landscape.Hindi is the official language of the state. But the principal language is " Rajasthani", and the four major dialects are Marwari in the west, Jaipuri in the east, Malwi in the southeast and Mewati in the northeast.
Hindusim is the main religion of Rajasthan. Other significant religious groups in the state are the Jains and the Muslims.
Folk Music & Dance
The people of Rajasthan live life to the hilt. After hard work in the harsh desert sun and the rocky terrain whenever they take time off they let themselves go in gay abandon. There is dancing, singing, drama, devotional music and puppet shows and other community festivities which transform the hardworking Rajasthani into a fun-loving and carefree individual.
Some of the better known forms of entertainment are Ghoomar Dance, Gait Ghoomar, Gait, Chart Dance, Kachhi Ghodi, Fire Dance etc.
Cuisine
---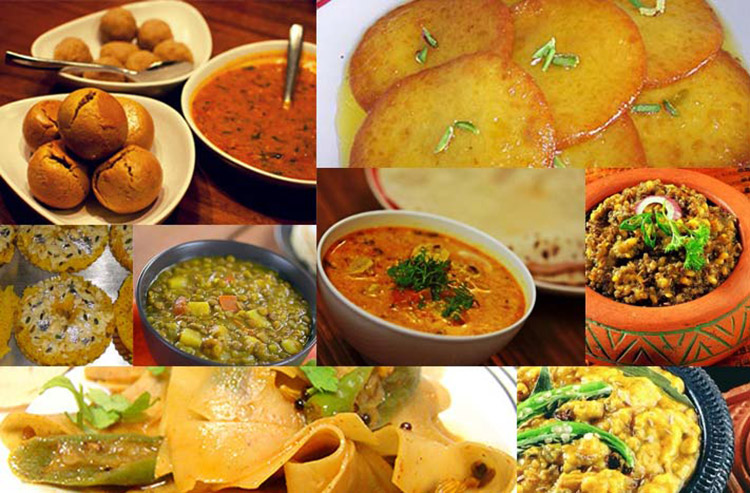 Each region in India has its own traditional dishes and specialities. In the royal kitchens of Rajasthan, food is a very serious business and raised to the level of an art -form. Rajasthani cooking was influenced by the war-like lifestyle of its inhabitants and the availability of ingrediants in this region.
Gram flour is a major ingredient here and is used to make some of the delicacies like khata, gatta ki sabzi, pakodi, powdered lentils are used for mangodi, papad. Besides spicy flavours, popular sweets are ghevar, malpuas, Mishri Mawa ,Rasogullas etc..Perhaps the best known Rajasthani food is the combination of dal, bati and churma.
Shopping
---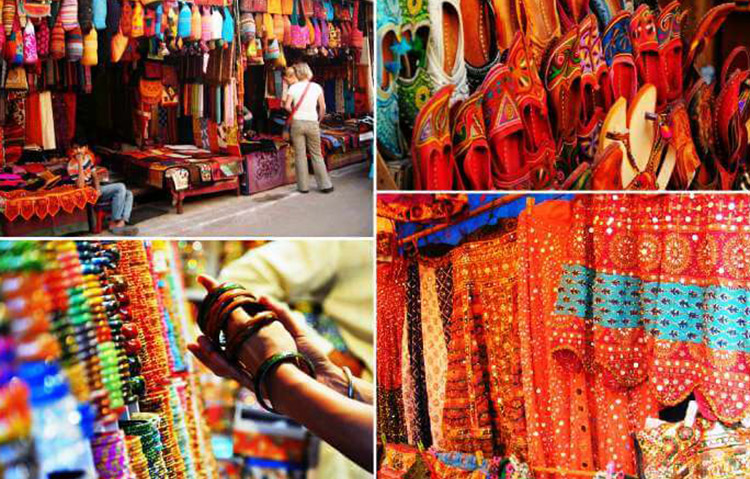 Rajasthan often called as the Shoppers Paradise. Rajasthan is famous for textile, semi-precious stones and Handicraft.
As far as the fields of arts and crafts is concerned. Rajasthan has created and preserved rich craft heritage which includes fabulous fabrics in lovely prints, precious and semi-precious stones, Kundan.
Meenakari Jewellery, embroidered leather work, other hand crafteditems of wood, ivory, lac, glass, brass, silver and gold.