BARMER TOUR & TRAVEL
Barmer is situated about 224 kms from Jodhpur. Located atop a hill, Barmer houses the remains of an old fort called Garh right on its peak. The town has derived its name from its 13th century founder Bahada Rao or Bar Rao. Initially called 'Bahada-mer', the name was later shortened to Barmer. It was however called Mallani in the 12th century AD. The Barmer district forms a part of the Thar Desert and is surrounded by Jaisalmer (north), Jalore (south), Pali and Jodhpur (east) and Pakistan (west).
The present Barmer district was formed upon the merger of Jodhpur with the United States of Great Rajasthan. Barmer is a collection of ancient paraganas - Mallani Shiv, Pachpadra, Siwana and Chohatan.
A trip to Barmer means a close look at rural Rajasthan, wherein you will find mud-walled houses decorated with motifs and Rajasthanis attired in their traditional dresses.
Barmer is known for its rich crafts, dances and music. The town that was once an important route for camel traders, is now considered to be the center for wood carving, pottery, carpets and other intricate embroidery work.
This sun-drenched desert town bears a magnificent look during the exuberant yearly Barmer festival - held in March every year.
Important Information
| Area | Population | Altitude | Languages | Best Time to Visit | STD Code |
| --- | --- | --- | --- | --- | --- |
| 28,387 sq. km. | 19,63,758 | 226 meters | Hindi, English, Rajasthani | August to March | 02982 |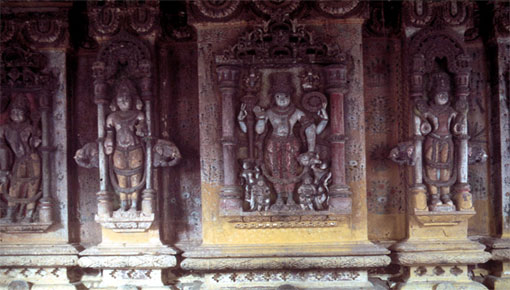 Khed
The old Ranchhriji temple dedicated to Lord Vishnu is the biggest attraction of this place. The temple is surrounded by a crumbling wall and has a statue of a Garuda (eagle) guarding the complex. Brahma, Bhairav and Mahadev temples also adorn the town. For the history bit, Khed was conquered by Rao Siha, the founder of the Rathore clan along with his son Asthanji, from the hands of the Guhil Rajputs.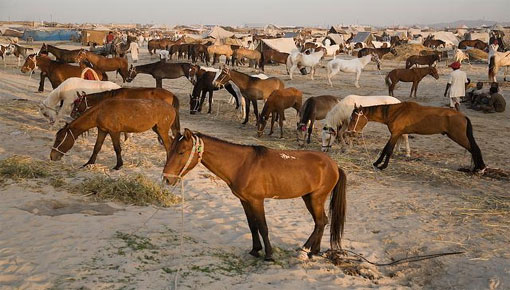 Mallinath Fair
It is known to be the mother of all fairs for cattle bearers. Held annually near Tilwara, a village in Barmer district on the banks of river Luni, the Mallinath Fair is one of the biggest cattle fairs in Rajasthan. It attracts a number of people not just from the state, but also from neighboring Gujarat and Madhya Pradesh. Starting from Chaitra Budi Ekadashi to Chaitra Sudi Ekadashi (March-April), the fair lasts a fortnight. Highly popular breeds of cows, camels, sheep, goats and horses are on show in the fair.